What Are Gusset Bags?
March 03,2022
Have you ever noticed that there are more and more types of packaging bags in the market? They are cute, beautiful and practical. In this paper, we introduce the gusset bags, especially for coffee and tea, which are so popular.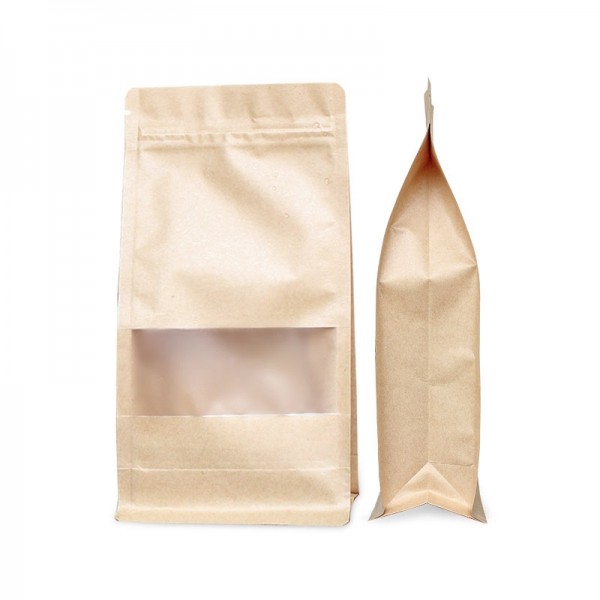 What Are Gusset Bags?
Gusset bag is often used in food, hardware, arts and crafts, agriculture and other industries. Gusset bags are flexible bags with a piece of fabric called a "Gusset" added to enlarge the bag's original capacity. In addition, the gusset creates greater volume and strengthens the package's structure. The three basic dimensions of the Gusset Bag are its width, height, and bottom Gusset.
The bags are selected according to the height and weight of the products to be packed. Usually, the gusset plate is added to the side of the bag, called the side gusset bag, or at the bottom of the bag, called the bottom gusset bag.
Gusset bags provides low-cost wholesale packaging for businesses. There are hundreds of gusset bags to choose from, such as flat-bottom (free-standing) gussets, zipper gussets, compostable, and heavy-duty gusset bags. Companies can choose the gusset pouches that best suit their business needs.
Types Of

Gusset

Bags
The most common types of gusset bags are the round gusset bags and the side gusset bags.
Round Gusset Bags
Round gusset bags are more suitable for storing and displaying products on shelves. Their relatively symmetrical structure makes them one of the most landfills friendly, environmentally friendly, and cost-effective bags on the market today.
The bags are shorter in height, similar to smaller coffee grounds, loose leaf tea and flour. Round gusset bags can also be customized to reflect corporate branding and creative design.
Round gusset bag is popular because the edge of the buckle bag is welded to the side of the supporting laminate, strengthening the overall structure of the bag and keeping it upright.
Side Gusset Bags
The side gusset pouch is the most popular bag for coffee and tea. This side pouch with corner braces maximizes storage capacity. This is because they are squared after filling. It has a corner brace plate on each side that contains fin seals running from top to bottom, with horizontal seals on top and bottom. The top is usually left open to fill content.
Many businesses use side corner plank bags because they are becoming more popular than other food packaging. You can also use it as a packaging option for snacks and other industries. If you want to save snacks after opening them, you can always reseal them using additional accessories such as resealable zippers or hats.
Advantages

of

Gusset Bags
It Stands Erect
As you know that the bottom of the gusseted bags or pouches is flat, so the bags can stay stand erect when they are filled with the desired product. When a product is filled in the gusseted bag or pouch it skins to the bottom of the bag or pouch which does not need any external support to stand erect due to its heavy bottom.
It Occupies Less Space
Compared to the other plastic packaging solutions such as packs, jars, and bottles, gusseted bags or pouches take less space both in the store shelves and your kitchen which looks less cluttered.
It Is Portable
Gusseted bags or pouches make it very easy to move them from one place to another due to its uniform weight distributions as compared to the other packaging solutions. Both the store owner and consumers can conveniently carry them around.
It Offers

Various

Types
When you are up to select gusseted bags or pouches for your products, literally you will find a huge variety of gusseted flexible bags and pouches. You can choose between an infinite number of sizes, shapes and material selection.
In Conclusion
The gusset bags is a great choice for all kinds of foods like coffee, tea, nut, cookies and etc. If you are looking for reliable gusset bag manufacturers, Shantou Kaixuan Packaging Co. Ltd is ideal for you. For more information to place an order, welcome to visit our page.